Ever wondered how to create a dating profile that says, hello there, here I am, waiting to meet that special someone? Something that is an interesting introduction but not so in-depth that it takes an hour to read. Hopefully, you will find our mature dating guide helpful.
What are you trying to achieve with your dating profile?
Attract positive interest
Start a conversation. Face to face is where you get to share more information about yourself (if you want).
Here are a few do and don't tips –
Do not write your life story. A profile is an interesting and brief introduction to who you are. Around 200 to 300 words is perfect.
Do not write a handful of sentences. You need something more to bait the hook.
Don't be negative. 
Don't tell Jokes. Remember what Churchill said – "a joke is a serious thing"
Don't be half-hearted about online dating. Enthusiasm counts for a lot.
Keep away from emojis. Not everybody understands them.
Do be positive
Do say what you want rather than what you do not want.
Do be humorous.
Do be confident of who you are. There is somebody out there for everyone.
 How to structure a great profile in six steps 
To the point, opening sentence
Short paragraph about your work life and goals
Short paragraph about how you spend your leisure time
Short paragraph on your values & beliefs
Short paragraph on the type of person you are looking for
A positive, final sentence
Remember that we are looking for an introduction of no more than 300 words and no less than 200. This is not your autobiography. Be positive, throughout.
Example #1 – Woman
I am an optimistic woman, looking for an upbeat and energetic man.
My career is important to me but so is my leisure time. A balanced work/life balance is what I seek & would respect in a partner. The work hard & play hard philosophy applies to me.
The outdoors is my great love and walking & cycling are my go-to activities. I am always open to new ideas but perhaps not potholing or bog snorkelling. Travel has always been important to me and Japan & China are top of my current, bucket list. My interests are not all outdoors. Nobody enjoys a good movie, gig or play as much as me.
Very important virtues to me are those of courtesy and kindness. I treat people with tolerance & respect and always try to put myself in their shoes. Life has thrown up its challenges as it does with all of us. The ability to keep moving forward is one of the abilities I admire most.
My ideal match is intelligent, courteous, kind and with a great sense of humour. Trustworthy and reliable are non-negotiable. If you also enjoy the outdoors, travel and evenings in watching classic movies then heaven must have sent you.
Life has so much to offer. Please do get in touch if you feel I might be the right woman for you.
Example #2 – Man
Grounded, hard-working, easy-going man looking for a vivacious and kind woman to enjoy life with.
I own a successful joinery firm and have been in the house renovation/joinery business since leaving the Royal Navy in 2002. The good news is that I am not a complete workaholic. Recharging the batteries is important to keeping productive and happy.
Outside of work, I enjoy watching Rugby and am a member of a spectacularly unsuccessful, local pub quiz team. Food is a hobby & people tell me that I am not a bad cook. My dog, Barney the Boxer, makes sure that I am exercised regularly. Aside from work and home, I have a doer-upper home in southern France that is very nearly, ready to enjoy.
Very important to me is honesty. Having been let down in the past (haven't we all), I need to feel relaxed and settled in a relationship. A dog lover is a must and a great sense of humour is important.  If you can answer quiz questions, then all the better. Apart from that, I am open-minded. Like Forest Gump said, "life is like a box of chocolates, you never know what you are going to get".
Please don't hesitate to get in touch. I will answer any contact requests. Look forward to hearing from you soon.
We make the whole thing simple for you within the dating site. It's a series of drop-down menu options. The more information you supply, the better the chance of a perfect match finding you  –
Profile Pictures
They say that a picture paints a thousand words. It's true. So why are so many dating profile pictures of poor quality? Here is our guide to a better profile picture –
Make sure that your profile picture reflects the same image as your written profile. If your profile says you are an active, outdoors sort of person, then a photograph of you on the sofa is not the way to go.
Keep away from pictures of drinking or smoking. Many profile pictures are of people on a drunken night out. OK, you are a fun-loving person but it's a bad first impression & you never get a second chance to make a first impression.
Do not use an old photograph. You will get found out as soon as you meet up. Accept your age gracefully. A good photograph at any age will make you look great.
If you can afford it, get your picture done by a professional photographer. These guys know how to relax and get the best out of you. Fewer than 10% of online dating site users have a professionally taken photograph.
Avoid images of you wearing sunglasses. The eyes are the window to the soul and profile pictures where you can see the eyes do a whole lot better than profiles with sunglasses.
Choose your clothing, wisely. There is no problem with colour but a busy pattern, detracts from the important thing and that's you.
Do not show too much flesh. You might have amazing pectorals or a figure to die for, but do you want it on display in your profile. Is that what you are selling or is it the real you? Flattering clothing is fine but Bikinis and Budgie smugglers, maybe not.
Smile
Try to avoid looking directly towards the Sun's direction. It's almost impossible not to screw your eyes up. Natural light is perfect.
This is not a police mugshot or a passport photograph. Staring directly into a camera lens is probably a bad idea.
If you are taking a picture indoors, think about what's behind you. It doesn't have to be a show house but a pile of dirty washing up or an ironing board are to be avoided.
Here are a couple of professionally shot photographs that would be great for a dating profile –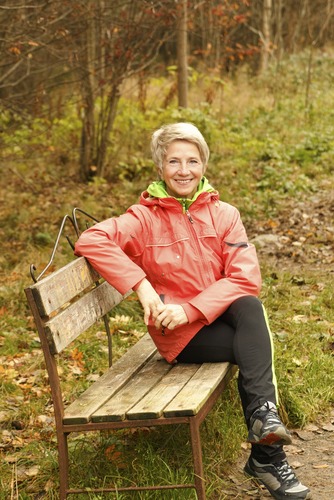 Maturity Dating is an over 50 dating website with an extensive, UK only membership. Join as a free member today
With instant messaging, member feeds, dating diaries and more, there are plenty of ways to get to know our many members!
When you first join our mature dating website, you become a free member. As a free member, you can create a profile, add a photo, search for people by county, create your favourites list and send unlimited winks. As a member, you can also use more advanced search options to find other singles by interest, age, postcode, or whether they have children or smoke.
You'll also receive an email if someone adds you as one of their favourites, winks at you, or sends you a message.
If you decide to become a full member, you will also be able to:
Send and receive private messages
Chat online with instant messenger
See who's viewed your profile
Add multiple photos to your profile
Create and read dating diaries
You can upgrade to a full membership at any time you wish.